Lessons from the Loess Plateau Region of China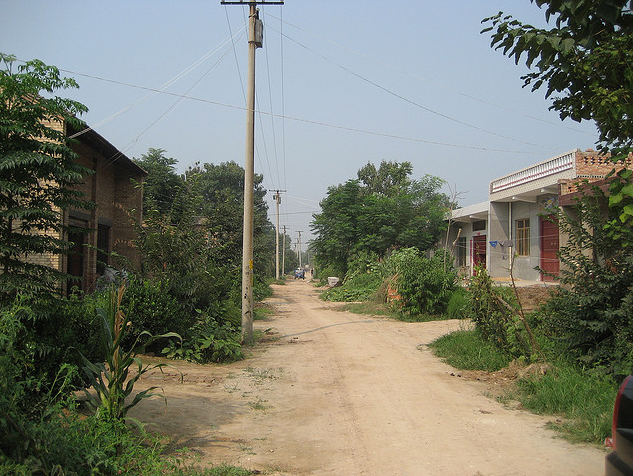 Photo by P. Feiereisen. Flickr. August 2009.
Village in Pucheng County in Shaanxi province, located in the region of Northwest China, mainly situated on the Loess plateau and dominated by agriculture. The main products are grain, fruits, tobacco, cotton and vegetables. The soil is fertile, but the climate is semi-arid with rainfalls less than 600mm (23 inches) per year. The winters are very cold with temperatures averaging less than 0°C in January and hot summers with average temperatures of 26°C in July. Shaanxi has the lowest gross domestic product (GDP) of all provinces and especially in the small villages the income is very low.
____________________________________________
This is a positive story about restoring land after agriculture caused severe soil erosion in China's Loess Plateau region, a region which had been cultivated for 7,500 years. The video, below, describes the restoration project.
The lessons of the Loess Plateau shows how an ancient civilization failed because they degraded their ecosystem functions. This parallels many if not all of the original cradles of civilization. But recently the Chinese people are showing that it is possible to rehabilitate large-scale damaged ecosystems.
Loess is wind-deposited silt which is fertile and found on every cultivable continent, covering .2 percent of the earth's land surface, according to this report, "Ecologically asynchronous agricultural practice erodes sustainability of the Loess Plateau of China." (For those who want to learn more about this region and its ongoing struggles with farming sustainably I recommend this article which explains that winter wheat cropping continues to be the primary driver for the massive soil erosion on the Loess Plateau.)
What is unique about loess soil, is this:
It has an established structure to great depths and so is readily arable even when its surface layer has been removed. Loess soils are loose and porous; however, their infiltration capacities can be exceeded during intensive storms. Then, loess is extremely susceptible to erosion but has an essentially vertical stable angle of repose.
This 52 minute video is a delight to watch. It was produced, written, and directed by John D. Liu in 2007.

5 Responses to "Lessons from the Loess Plateau Region of China"