Real Agricultural Prices Have Gone Down as Population Has Headed Up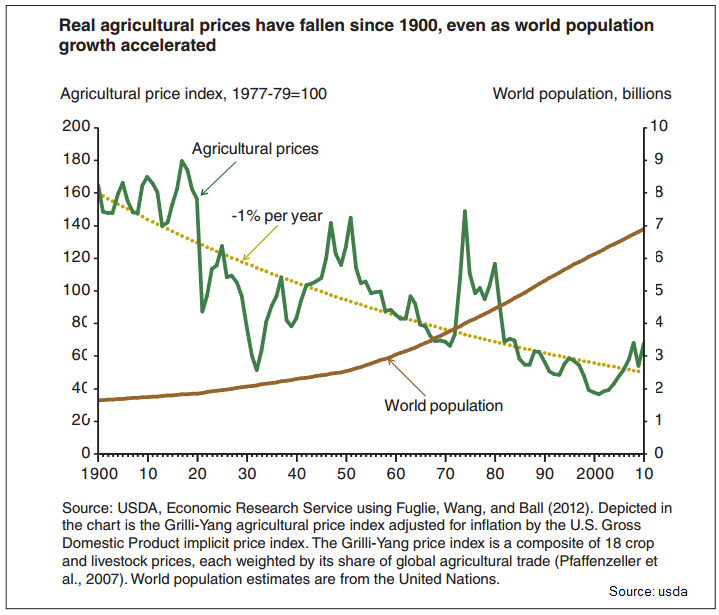 In inflation-adjusted dollars, agricultural prices fell by an average of 1 percent per year between 1900 and 2010, despite an increase in the world's population from 1.7 billion to nearly 7.0 billion over the same period.
Over the past 50 years, industrialized countries have consistently achieved the highest levels of agricultural output per worker and per acre of agricultural land.
Currently, the developed countries of northeast Asia–Japan, South Korea, and Taiwan–have the world's highest yields (gross output of crops and livestock per hectare of land) while North America (the United States and Canada) and Oceania (Australia and New Zealand) have the highest output per agricultural worker.
Developing countries lag far behind these productivity measures but have narrowed the gap in recent decades.
Southeast Asia, China, and Latin America are now approaching the land and labor productivity levels achieved by today's industrialized nations in the 1960s.
From: New Evidence Points to Robust But Uneven Productivity Growth in Global Agriculture
2 Responses to "Real Agricultural Prices Have Gone Down as Population Has Headed Up"